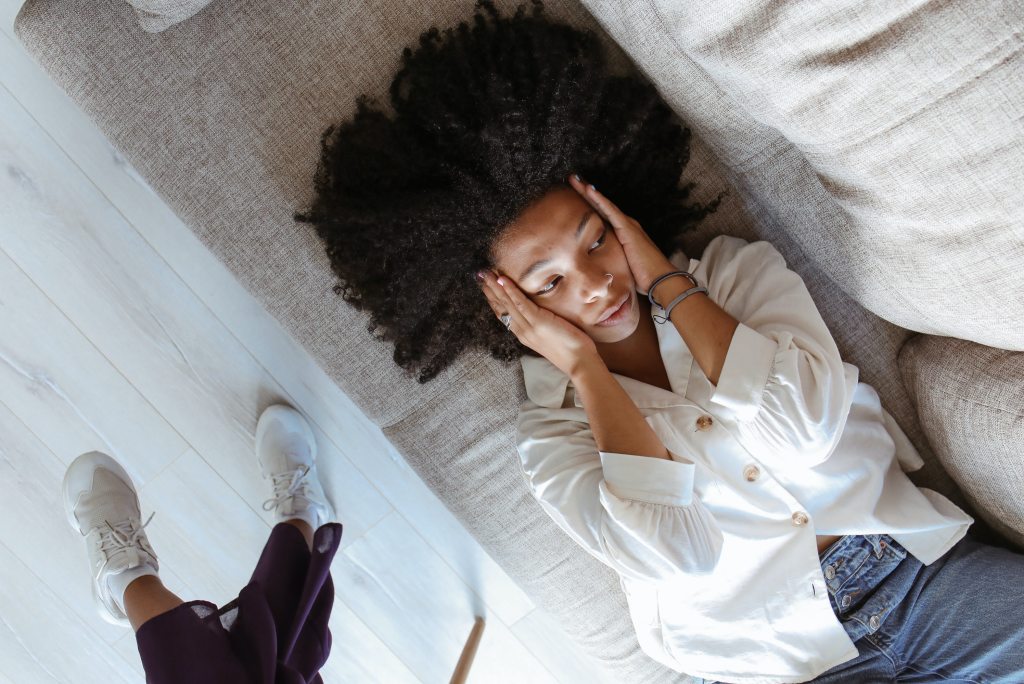 And Why the Answer is YES !
Mental health has increasingly become a recognized aspect of overall wellness, especially in the light of the coronavirus pandemic and subsequent mass quarantine, wherein the entire population (excluding essential workers) was ordered to stay inside. The pandemic highlighted and, in some cases, exacerbated several issues, including healthcare disparities, layoffs & unemployment, essential worker burnout, racial tensions, xenophobia, mental health awareness, and more.
During this time, many of us were forced to navigate a whirlpool of new life challenges while isolated from those we love and faced with disappointment as social gatherings and events became unsafe.
Key Points:
The Covid-19 Pandemic and Quarantine have had unforeseen effects on mental health.
Mental Health Awareness has rapidly increased following Quarantine and continues to gain traction, especially on social media..
Mental Health is not just about awareness; mental wellness must be cultivated and maintained, just like physical wellness
Naturally, the pandemic has had an unprecedented impact on mental health worldwide, allowing mental health awareness to shift up in the hierarchy of public health initiatives. Public figures and celebrities, most notably former First Lady Michelle Obama, began to advocate for mental health, emphasize self-care and share their personal experiences with mental wellness. As more people become familiar with mental health issues due to the pandemic and its impact, the surrounding stigma continues to lessen.
Despite the ongoing rise of mental health awareness, many people are still hesitant to start therapy. A national survey conducted by the Center for Disease Control and Prevention (CDC) reveals that only 10.1% of adults received therapy or counseling services in 2020.
So, if mental health awareness is on the rise, why do people resist therapy?
Though there are several reasons someone may resist mental health treatment, I find the most prevalent to be the depreciation and misunderstanding of mental health. Mental wellness consists of the well-being and healthy functioning of a person's thoughts, emotions, and behaviors. A limited understanding of mental health can cause issues to go undetected. Unfortunately, it is commonplace for people to disregard the emotional and cognitive aspects of their mental health if they can function regularly. Your mental health is more than your ability to be productive, and you deserve more than performative wellness.
When most people think of their mental health, they refer to taking a self-care day or having a daily journal. While these things certainly benefit your mental health, they do not capture the whole picture. Mental health is not static; it must be cultivated and maintained. You likely wouldn't expect a six-pack after doing one push-up, so why do you expect one good spa day to maintain your mental health? Therapy is like exercise for your mind; you can use it to build skills like communication, problem-solving, and coping strategies to help alleviate the additional stress that life's challenges bring. You don't need a broken leg to benefit from a yearly physical; likewise, you don't need a mental illness to benefit from therapy.
To conclude, developing mental health awareness is important, but the work continues beyond there. Do not delude yourself into expecting results without effort. Your mental health is real, and it deserves your attention. As this year ends, take some time to reflect on your mental health. Are there any things you'd like to improve? Do you have any feelings you want to explore? Whether you would like to seek treatment for a mental illness or just want some advice on navigating a challenging situation, you should consider giving therapy a try!
We're glad you found us, thank you for stopping by!
We would love to answer your questions! Simply fill out the contact form below and we will be in touch with you soon.
We're looking forward to being your healing partner!
Looking for different healing services
At Emergent Counseling & Consulting LLC, services are person-centered, culturally sensitive, stigma-free, holistic and strengths-based.
Our services are tailored to meet your needs and help you develop the skills needed to get rid of anxiety and depression, and enhance your quality of life.  Our methods are non-invasive, short-term evidenced-based techniques such as  Brainspotting, and Emotional Freedom Technique (EFT Tapping), which simple and focused on reducing the intensity of distress associated with anxiety and depression.